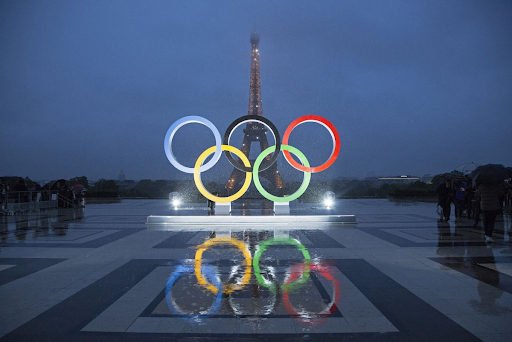 The Olympic Games: a timeless tradition. Although its modern version began in 1896, the Olympic Games' roots date back millennia into Ancient Greece's past, when its purpose was to honor the Greek God Zeus. Through its rich history and international recognition, the Olympic Games has since evolved into the most prestigious sporting event in the history of the world, generating billions of dollars for the host country and its sponsors, and attracting billions of viewers around the world. 
Although I don't plan on competing in the Olympics, as I am not merely so committed or athletic enough, the concept of uniting people of different backgrounds through the medium of sports coupled with the opportunity for the realizing of dreams enraptured me. On top of being such a renowned competition, the truth is there's nothing else quite like it. Anyways, as we reminisce, just over 2 years ago Tokyo held the 2020 Olympics (marred by the unfortunate COVID pandemic). With the Olympics taking place every 4 years, a new question must be answered: where will the Olympic torch travel next?
The answer to that is…drumroll, please… none other than the enchanting Paris, a city renowned for its opulence, gastronomy, and melodious French language, will be hosting the 2024 Summer Olympics. But it is not Paris' first time. The French Capital hosted the 2nd Modern Olympic Games in 1900 and a second time in 1924. After a century-long hiatus, the Olympics have made a triumphant return, promising to be even more incredible than ever.
SPORTS
The backbone of the Olympic Games rests on its diverse array of sporting activities, encompassing not only the familiar but also some uniquely eccentric sports. Some examples are trampolining, BMX riding, and believe it or not, tug-of-war, which unfortunately, was removed in 1920. 
Now let's turn our attention to some new sports that you might want to put on your watch list. Firstly, there will be one Olympic debut: breaking, better known as breakdancing, which will make its appearance for the first time in the upcoming Olympics. 
On the other hand, surfing, which produced its first waves in Tokyo, will not be held in mainland France. Instead, it will be held 9,800 miles away on the stunning island of Tahiti in French Polynesia. This is the farthest away from the host country an Olympic medal competition has ever been held (France, I know it's your territory and all, but it's halfway across the world). 
Of course, we must not forget about the classics that debuted when the Olympics were invented: track and field, gymnastics, basketball, volleyball, and soccer (fun fact: soccer's most prodigious international competition was held in the Olympics until 1930. It was during this year that the burgeoning professionalism in soccer led to the establishment of the FIFA World Cup, the largest international soccer tournament today). 
On the topic of popular sports, aquatics is the most popular sports category in the Olympics, with 49 different events (Track and Field has 48) involving the medium of water, and has been in the Olympics since it was founded in 1896. Needless to say, the most popular sport in aquatics is swimming, which just so happens to be the sport that I play. It's a bit sad, though, because let's be real, once the Olympic torch burns out, most forget about swimming until the next Olympics. Ergo, Olympic swimmers really only receive international recognition during those few short weeks.
The Olympics feature a combination of traditional, well-known sports with lesser-known, more eccentric activities, offering opportunities for all kinds of athletes to compete and allowing more chances for dreams to come true; another demonstration of the special nature of the Olympic Games.
THE ATHLETES
For some athletes, the pinnacle of their careers is getting to compete in this world-renowned, prestigious Games; truly exceptional athletes may be deemed an "Olympic medalist", a title worthy of true pride and honor for themselves and their country. Then there are the true legends, athletes that not only have won one medal, nay one gold medal but multiple gold medals in consecutive Olympic Games. I'm talking about legends such as Michael Phelps (the most decorated Olympian of all time with 28 medals, 23 of which are gold) in swimming, Larisa Latyina in gymnastics, and Usain Bolt of track sprinting, just to name a few. 
However, some of these legends have since retired and are no longer competing, which begs the question: who will become the next Olympic legends? Only time will tell, but some notable names that can be sure to look out for are Katie Ledecky and Caleb Dressel of Swimming, Erriyon Knighton of Track and Field, and Suni Lee and Simone Biles of Gymnastics. These are athletes who have already won prestigious awards in numerous international competitions, but let's not forget that there are thousands of other athletes, young and old, who can come out of nowhere to rise to the top. Hence, there is no question that next year, new stars will be born.
NEW: AMATEUR MARATHON
Moreover, in an unprecedented move, an amateur marathon will be held on the same day as the regular competition for the very first time. Aspiring runners in this amateur marathon trudge through the same exact course and in the same conditions as world-class athletes. This unique opportunity would be truly a once-in-a-lifetime experience. While personally, I would probably die after the first 5 miles, for those who aspire to compete in the Olympics without the intensive training, this event represents an exclusive opportunity you won't want to miss.
PARIS AND THE OPENING CEREMONY
It certainly will be interesting to see how Paris's unique culture and way of life will be displayed throughout the Olympic Games. This charming city already attracts millions of tourists every year, so it will certainly be a chaotic summer for the Parisians who must deal with an extra influx of excited tourists who are simply touring the city, attending a few Olympic events, or the more likely case: both. As mentioned, Paris is a tourist city, so many of the important venues will be situated near historical heritage sites, which the city has a plethora of. For instance, beach volleyball will be held in the Eiffel Tower Stadium, which, you guessed it, is situated beside the Eiffel Tower. Additionally, urban sports such as the previously mentioned breaking as well as BMX riding will be held in the Place de la Concorde, Paris's largest public square. All in all, there are 35 venues located in Paris or in its vicinity. 
One final adjustment to the Paris Olympic Games is the location of the opening ceremony. More often than not, the opening ceremony is held in a stadium, in which the "Parade of Nations", where competing nations carry their flags with pride, takes place. Yet this time around, the opening ceremony and its "Parade of Nations" will take place on boats on the Seine River, snaking its way from east to west through the heart of the city.
WHY YOU SHOULD GO
If the idea of immersing yourself in the exhilarating atmosphere of these Games sounds too irresistibly exciting for you to merely watch from your couch, then now is the moment to take action, because tickets are dwindling fast. The Olympics aren't just a sports competition, it represents a celebration of the human spirit, embodies perseverance and determination, and facilitates global unity. That is what makes the Olympics so special, and why even after so much conflict, it is still here and thriving. Being there in person can be a truly life-changing experience in numerous ways. So if you have the ability to be a part of this grand event, definitely take this chance and go! Without further ado, let the Games begin!
Sources:
[1] https://www.nbcsports.com/olympics/news/olympics-paris-2024-storylines-preview
[2] https://www.usatoday.com/story/sports/olympics/2023/07/26/2024-paris-olympics-security-russia-issues-one-year-out/70461817007/
[3] 30 Weirdest Olympic Sports of All Time | Stadium Talk
[4] Who has the most Olympics medals of all time? – Sports Illustrated
[5] Paris 2024 Olympics: Everything to Know Before Attending (pilotplans.com)
[6] Paris 2024 Competition Venue Concept Map
[7] Check the 24 things you do not know about Paris 2024 (olympics.com)