A Remarkable Experience: Ridge Student Meets RBG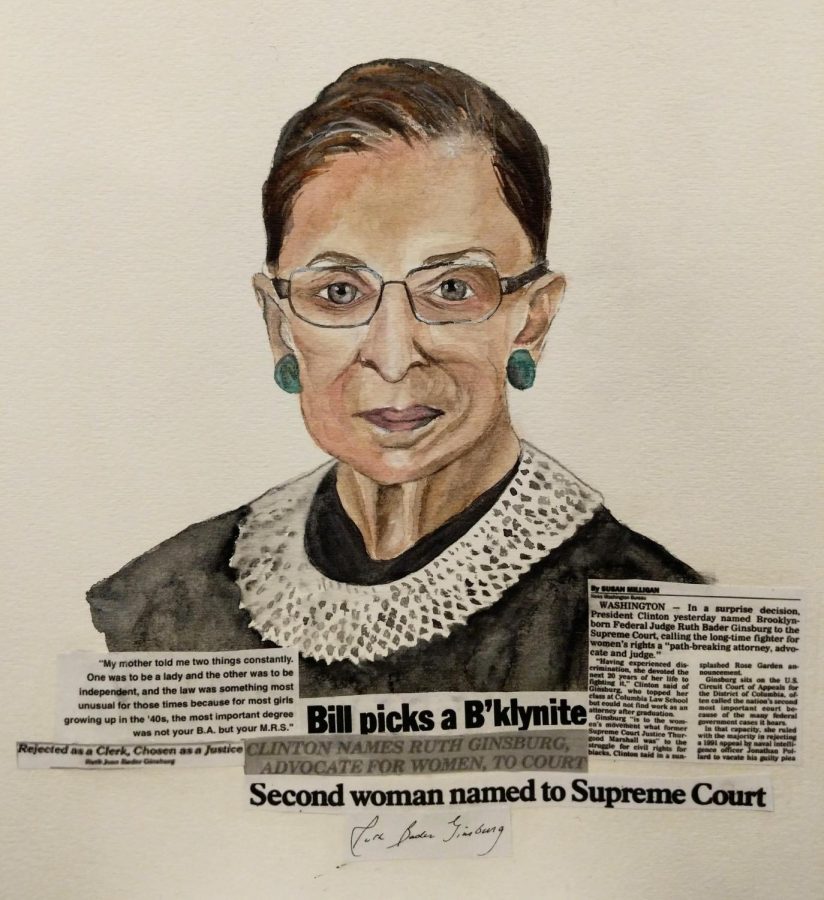 Diya Jain '23 and Priya Venugopal '21
December 4, 2019
We hear so many stories daily of the achievements of youth all across the world. Teenagers like the body of Ridge High are already taking massive strides towards reaching their dreams and goals, exhibiting the persistence and passion required to make change. We marvel at the accomplishments of these youth and seek to emulate their characters in the hopes of attaining the same success. These narratives often seem far-fetched, unrealistic and largely unattainable, yet day after day we see individuals pulling off incredible feats at young ages, shooting for the stars. How often is this incredible success and opportunity sparked right here at Ridge High School within one of our own peers?
Richa Amin '21, a junior at Ridge, seized the opportunity last week to meet with the remarkably eminent Supreme Court Justice Ruth Bader Ginsburg, one of the nine individuals selected to serve in the highest court of the United States of America. Justice Ginsburg has been credited with various accomplishments, the most prominent being her advancements in women's rights and gender equality. After forging her path through the male-dominated field of law, she was appointed to the Supreme Court by former President Bill Clinton in 1993 and continues to serve to this day at the age of eighty-six. 
Over the past summer, Richa was in Massachusetts at a law program where students had the opportunity to fill out an application for the chance to meet Justice Ginsburg. This nationwide program encouraged teenagers from various cities to participate and apply, and Richa was one of the few selected students. When the time finally came to meet the admirable justice, Richa recounted, "I was shaking when I was asking her my question." When asked about her thoughts on getting the opportunity to meet Justice Ginsburg, Richa described her admiration for her, saying that "her achievements are remarkable considering all she has done and how much of a role model she is for women." One of her main takeaways from the meeting was "how to make it as a lawyer or someone in the legal field as a minority/woman." In such a male-dominated field, the acclaimed female justice has had immense success, and being able to speak with such a figure had a profound impact on Richa. When interviewing her, she stated that "after listening to her story and her experiences it basically gave me hope."
Interestingly enough, Richa first became interested in law in her freshman year, right here at Ridge — through the Ridge Mock Trial Club, which educates students about law and simulates a real courtroom experience. For Richa, the ability to learn about the technicalities of how a real trial is conducted and to participate in and analyze trials instilled in her an interest in law; this passion drove her to pursue law further throughout her freshman and sophomore years and now in her junior year.
Ridge has fostered an environment where everyone can get involved and dive into a world they might not have ever realized existed. It is important that the student body realize that these exceptional success stories can play out right here at home in a classroom, and that each and every student has the potential to be the next big story. RDA urges every student to take Richa's story and use it as inspiration to take their passions, dreams, and goals, and turn them into something unforgettable.