One Foot out the Door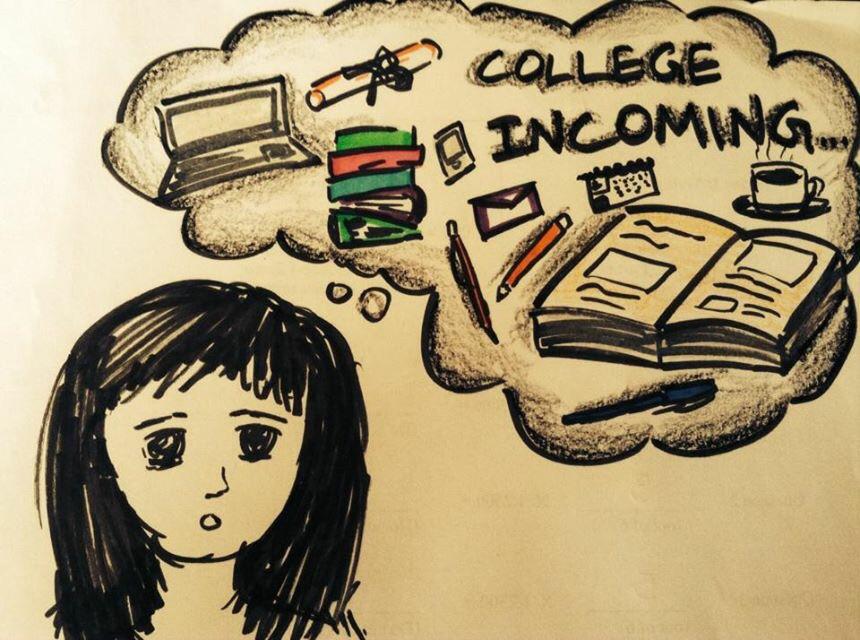 Hyojin Lee '16, Copy Editor
April 22, 2015
As seniors enjoy their final spring at Ridge High School, they already have one foot out the door. Many seniors, after being accepted to colleges on early-decision or even regular-decision notifications, have started attending college events geared towards admitted students to lure them into their school.
These events include overnight stays, comprehensive tours of the campuses, and even sampling the food at each college. Students find themselves being treated to the life of a true college student – to many, it's a completely new lifestyle.
Often termed "Accepted Student Days," a typical itinerary includes a parent and student question session, talks by current students and faculty, experience of dormitories and cafeterias, and tours of the campus and surrounding area.
Several seniors discuss the anticipation of the actual acceptances and deciding where to attend. A choice that defines much of their futures for the next four years weighs heavily– yet, at times, joyfully– upon their shoulders. Many of these students use college invitational events to help them decide where to attend. For example, Connor McKeon '15 remembers being allowed to "talk to students and teachers about the college life" while he was attending such an event, who tried their best to sway him towards attending their university. They also discussed classroom atmospheres and living conditions. Other students recall their most pleasing times simply soaking in the beautiful environments of a college campus.
These talks often provide more than just a pleasant vacation spot for any touring students. For Avni Mahagaokar '15, her chosen school "wasn't even on [her] radar before" visiting the beautiful campus. She went on to say that the impact of actually physically experiencing the school was a significant factor in her decision to attend: "I toured it because of its reputation and ended up falling in love with it."
Such events give seniors a taste of what to look forward to in the 2015-2016 school year. For Rachel Siegel '15, the approaching college life nudges her to think about what the future may entail. She states, "I'm looking forward to making friends and meeting new people… My school is a little different; it has a month where you can visit classes and go to lectures." She went on to say that she remains both nervous and excited for the future.
For the Ridge students who remain behind, the atmosphere is charged with anticipation. Some cannot envision a life removed from high school and the town that they have always known. Others, like Stephanie Riddiford '16, summarize their positive view of college in a single, eager word: "Freedom."
Juniors and seniors agree that breaking out of the predictable routine of Basking Ridge is one of the most important parts of going to college. Whatever their hopes are, these newly turned adults will be thrown into the world to make of it what they will.
However, even with all this anticipation, there remains nostalgia about what is left behind. Mahagaokar '15 also replied that she would "miss knowing mostly everybody in the grade" as well as "the teachers who really care about individual students and small classes."
As always, saying farewell to one of the most memorable periods of one's youth is a bittersweet thing, and many seniors will always return to the friends of their high school days. Wherever they end up, I wish them good luck.