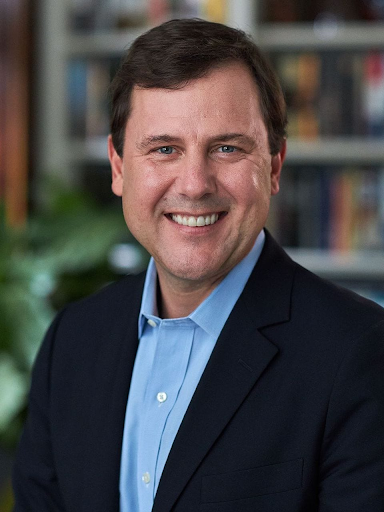 Thomas Kean Jr. is the U.S. Congressman for New Jersey's 7th district. Prior to assuming this position in 2023, Kean held various roles in New Jersey's political landscape, including serving as the Minority Leader of the New Jersey Senate. His political career began in 2001 when he became a member of the New Jersey General Assembly, representing the 21st district. He served as a New Jersey State Senator from 2003 until his election to Congress.
Congressman Kean comes from an illustrious political family. He is the son of former New Jersey Governor Thomas Kean. His second great-great-uncle, Hamilton Fish, served as a U.S. Senator, Governor of New York, and U.S. Secretary of State. His ancestor, John Kean, played a significant role in the American Revolutionary War, advocating for the ratification of the United States Constitution and serving as a member of the commission to audit accounts of the Continental Army under General Washington. After becoming a Congressman, Kean initiated legislation in Congress targeting the mental health of middle school students (HR3771 bill), making it the first dedicated legislation in this area for middle schoolers. This interview revolves around this topic.
Q: From around 2010 to 2020, the number of youths with mental health disorders rose by 40%. So when and how did you come up with the idea of passing or proposing legislation in this area?
A: It was actually the culmination of many years of conversation, listening to parents, students, and educators about their experiences. We see that students can be impacted much more directly now through online peer bullying. So through conversations with parents I came up with this idea. I understood that there are a couple of things we have to address. Firstly, we need to get rid of the stigma surrounding mental health and promote the importance of asking for help when needed. This is an extraordinarily important issue. Secondly, we need to ensure access to resources and people who can provide support. Whether you're a parent, a school board member, or a teacher, we need to create additional avenues for support. Many people across the country are facing the same challenges, but not everyone fully understands how to access the help they need. Developing bill HR3771 is crucial in addressing these important issues.
We have to recognize that addressing youth mental health is an nationwide, ongoing and continuous effort. We must continually ask ourselves what the issues are and how we can support kids and young people at younger ages. This includes addressing situations that arise in middle school and ensuring that children everywhere can lead more productive and engaged lives. Access to timely and sensitive information is of utmost importance. Having a central and essential database of resources can greatly assist in better understanding the needs and sending appropriate support to address the new challenges faced by younger and younger children.
Q: So how do you think we could reach out to the community and the general population to try to eliminate the stigma surrounding mental health, as you mentioned earlier?
A: I believe it starts with conversations. I've had discussions with individuals at a local school. There were students, school board members, school psychologists, teachers, and parents—all actively engaged in a broader conversation. These conversations have helped educate me on what I can do to further push this legislation and address real-time challenges.
But it's not just about lawmakers. Parents need to talk to each other, students need to talk to each other, and those providing support services need to have conversations as well. It begins with open dialogues and recognizing that mental health issues are ongoing and impact people of all ages. We need to ensure that resources are available.
Throughout history, studies have shown that when parents are involved in their children's education, students perform better, and the education system becomes stronger. Parents, teachers, and others need to understand the technology-related issues affecting children, how bullying has evolved and remained consistent over time. These are areas where I can contribute through conversations.
As more and more people engage in open dialogue, discussing challenges, failures, and successes in their own lives, trust can be built. We want each other to succeed, and we want ongoing nationwide dialogue. By involving parents, students, teachers, and administration representatives from all corners of the country, we can gather input and insights to address the impact on students. There's a collective urgency to support students facing mental health challenges across the nation.
Q: Like you said, there are many causes as to why some people suffer from mental health. So what do you think are the most difficult challenges that stand in the way of us helping students improve?
A: As mentioned earlier, one of the most significant challenges is removing the stigma associated with seeking help. It is crucial for individuals to feel comfortable asking for help, both for themselves and for others. This is an important first step. Additionally, we need to ensure that people have access to the necessary resources. With the internet, there are new pressures and real-time challenges, but it has also provided an opportunity for extensive research. A wealth of studies and solutions are available at our fingertips. We can learn about successful programs in unexpected places. Sharing these successes is vital.
After having conversations and fostering openness, it's important to promote accurate information. Parents, students, teachers, school board members, and administrators may not have had prior experiences with certain research sources or encountered certain perspectives with the same frequency. Equipping them with the necessary tools to advocate for resources and information becomes essential. We must create a safe environment where accuracy and knowledge can flourish, allowing for growth and learning. This extends to various aspects of life, including education, work, and the use of computers and other activities. By addressing these challenges, we can better support students' mental health improvement.
Q: Did you work with any advocacy groups while working on your bill on middle schoolers' mental health?
A: Yes, we collaborate with various advocacy groups, including parents and other organizations. The beginning of this work came from conversations within New Jersey initially. As a state legislator, I began to understand the growing issue of youth mental health. Now, as a member of Congress, I have gained a broader perspective, realizing that people in other parts of the country are experiencing similar challenges. It is crucial to engage with these groups and individuals, as there is increasing pressure on students from a younger age. Recognizing the significance of addressing mental health issues early on is a key aspect of our efforts.
Q: How has the input from parents and advocacy groups impacted your work?
A: The input from parents and advocacy groups has directly influenced the bills we have developed. Their feedback, personal experiences, and concerns have shaped the legislation. When I hear their stories and understand their perspectives, it strengthens my resolve to address these issues. As I engage with people on the education committee, including committee members and those in leadership positions, I discuss the bill and its impact on constituents. It is essential to build a coalition and garner support as we move forward. In Congress, thousands of bills are introduced each year, which is why it's important to emphasize the significance of this particular bill and how it affects our constituents. I am currently working on advancing this bill to the next stage while simultaneously gathering support.
However, this is just the beginning. The next step is to establish a proven system that includes an online database, gathering information, best practices, and real solutions. This database will serve as a centralized hub to support others and adapt to the changing landscape of mental health challenges over time. I acknowledge that there are many other aspects we need to address regarding the increasing mental health concerns people are facing right now. This legislation is one step towards my goal, and I aim to not only have it signed into law but also ensure that it complements other approaches and initiatives tackling this issue from different angles.
Q: I know you have two daughters, and as a parent, how can parents encourage open conversations with their children, as you mentioned earlier?
A: It is crucial for parents to engage in ongoing conversations with their children about mental health. Being actively involved in their children's education and daily lives allows parents to understand the current challenges their children are facing in real-time. By having open and honest discussions, parents can create an environment where their children feel comfortable sharing their thoughts and experiences. Parents should be attentive and empathetic listeners, encouraging their children to express their emotions and concerns. It's important for parents to emphasize that seeking help or reaching out to someone is not a sign of weakness but a courageous step towards getting support. Building trust and fostering a non-judgmental atmosphere is key to promoting these open conversations.
Q: My last question is, a few weeks ago, the US Surgeon General issued a warning concerning social media and youth mental health. So what are some next steps that you, as a congressman, can take to further address this issue?
A: That's where I need your research abilities. One of the steps I'm taking is actively listening to the concerns and experiences of constituents in my district, which spans the entire state and includes multiple counties. Understanding the challenges faced by people across the country, particularly at an earlier stage, is essential. Listening is the first step. The bill I have introduced is one of my initial goals to address this issue. However, I also want to learn from successful models in New Jersey or other states. There might be existing bills or initiatives in Congress that could contribute to solving this issue, or new bills that need to be introduced. Your help in educating me about the existing landscape, ongoing initiatives, and potential solutions is very important. Education and awareness about the bills and resources available are crucial, and your insights can help guide my efforts in Congress.