Suzanne Cutler, known as Suzy, passed away in 2016. She taught at Bernardsville High School for many years as an English teacher and was beloved by students and teachers alike, having been elected as Teacher of the Year by her colleagues and by the student council. Suzy was selected to be on her school's Wall of Honor, which featured people who had made a significant impact on the school. Following her passing, her sister Judy worked with the Bernards Township Library to create the Suzanne Cutler Creative Writing Contest. Now, students all across Basking Ridge and Bernards Township participate in the annual competition, sharing their writing with our community. Recently, I interviewed Judy about how the contest honored Suzy, as well as what it is like to create and run it every year.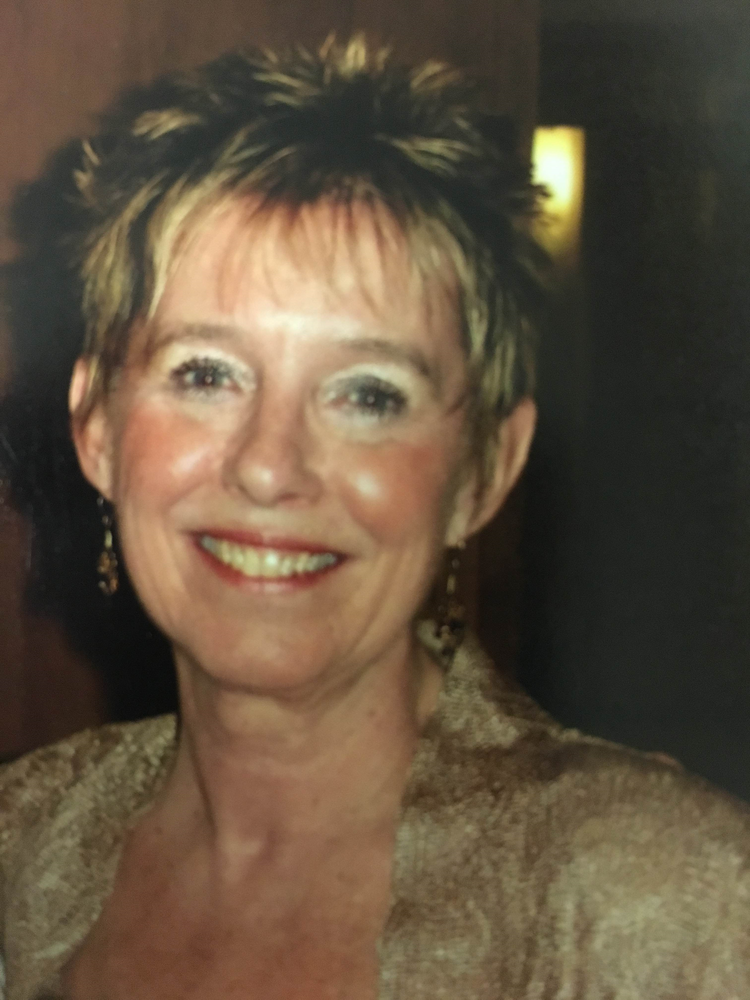 How did the contest start?
Suzy's passion for literature was like air to her. She was very into reading and writing. When she passed away, one of her requests was for people to make a donation to the Bernards Township Library in her name instead of sending flowers. I got a call from Ruth Lufkin, who was the director of the library at the time. She said they had gotten such an outpouring of memorial gifts, and she wanted me to be a part of what they did with it, to give them input on how to set something up in memory of Suzy. I was so touched. That's how it started. Ruth and I met up with a teen librarian, and she set up the contest.
Thank you so much for the background, and for this wonderful opportunity for students. It's really important to promote a love of writing in the younger generations and not let it die out. How do you think the contest started in the very beginning? 
Our mother was an avid reader and loved writing. But reading was her passion, as is mine and Suzy's. In our mother's obituary, Suzy credited her with her love of literature. And that's the kind of home we grew up in. That's where it all began. When she got to Bernardsville, she was the advisor to the Pinnacle writing magazine. That allowed her to give more guidance to students and help them with their writing. So Ruth and I thought that the contest would be a good vehicle to continue what she loved. We also gave writing lessons before the competition. That's how we structured it. Ruth said, let's call it the Suzanne B. Cutler Creative Writing contest.
Last summer, I attended the writing workshops, but I didn't actually enter the competition. But this year, both my brother and I did the program and were very interested in joining the contest.
Right, that's exactly it. You can do it the way you're comfortable with. Last year, obviously, you were not comfortable with going through with the contest, but comfortable enough to find out what it was about. This is the greatest thing—curiosity, and making it available as a vehicle to the student who needs it. It's up to the student to decide. Because for creative writing, you need a vehicle to practice, and to learn and to use it. That's why we were so interested in having the workshops that go with it. 
What's so great about those workshops, like you said, is that they help students discover the best strategies to write and generate ideas with. That sort of environment is part of what makes this whole program so amazing.
It does show you what reality is for a writer. And the first year that we had it, we had a young adult writer come and speak to the class when the awards were given out. So that was really interesting. And she was from Ridge High School! She graduated, and she's this published author. So that was exciting—to realize that yes, it can happen. You can write. If it's your love or your passion, it's out there. 
It gives kids a lot of encouragement. My brother enjoys writing, but he wasn't interested in it before. When I decided to join the contest, he said he wanted to do it too! 
Exactly. And the thing is, it was there if he chose to choose it. That was what we wanted. For it to be a vehicle for the student who is really interested in writing to be supported. 
With the workshop teacher and the published Ridge student, I think seeing real people go out and do it and be successful is inspiring. The financial aspect is a big concern with writing—seeing other people be successful and have fun doing it can help students get over that fear of not being able to make money.
And you can dip your toe in the water. You don't have to go swimming, but you can dip that toe and see if you want to go further and put your ankle in! I know my sister would be thrilled with the way it's been going on. It's been going on for six years already, and it's becoming known. I encourage people who are looking for ways to give back to the community to think of this and think of the library.
People with a passion for writing are giving back to the community. They're helping young kids develop not only an interest, but a life skill. That is so meaningful. The impact is way more than winning any award. Building off of that, if Suzy could see what you've done with the contest now, what do you think she would be the most proud of?
I saved the notes students wrote to me about her when she passed away. What always came through were things like: she believed in me; she always trusted me; things like that. So I think what Suzy would be most proud of is that the contest is open to all. All you need is an interest in writing. That's the bottom line. That's what would make her the most proud, that it's open and welcoming and inclusive. She was very big on inclusion and supporting the students.
A lot of students might need that. Even relatively older students—those in high school, for example—often struggle to come out of their "shells". With the workshop, however, we all shared ideas with each other, and that force for making people open up can be really helpful for writers of all ages.
And it validates your interests, that part of you that's important and should be celebrated. And I think the more that people are given opportunities to express themselves, the easier it becomes. It's hard sitting in a class, each period of a day, with your peers who all have different interests. This gives you the next step in.
I was actually interested in writing in middle school, but was a little lost. My Language Arts teacher at the time encouraged me. She said, "Isabelle, you have a passion for and great skills in writing. You can be very impactful." That's exactly what Suzy did for our community, by setting an example.
And hopefully, how I look at it is: she touched her students, and now she's touching you and your future is to touch others. You can carry on what you learn. And it just gets passed and grows and stays. 
Moving on to the contest itself, what's it like behind the scenes? Are you involved in reading the entries at all?
That's where the teen librarian comes in. Our job is to get the funding, to make sure it's going to happen, and figure out how it's going to be done. And the teen librarian is the one who has the contacts and deals with you and knows where to bring in the mentors. 
How do you make sure the contest continues? Where does the money come from?
Sometimes it's personal funding, saved for this program. If people want to know where their money can go, I'm always pushing this program. The Friends of the Library are wonderful. They have always been involved and made sure that it keeps going. It's a joint effort.
That's just another example of how it led to collaboration for this common goal of spreading the love of writing. From the student's perspective, beyond the monetary incentive itself, a lot of people are doing it just for the experience, to just have the chance to share their writing with a larger community. The money won't last, but the appreciation and desire to share writing is going to last, and ultimately that's what matters the most.
Well, I was going to ask you a question. What did you find that you got out of the program? What did you walk away with that changed you? What did you take away from entering and being in the contest?
I got a sense of validation—you know, I'm actually pretty good at this, and people like what I'm doing. That encouraged me to keep writing. It also reached a lot more people than I was expecting it to. It also passes on knowledge to different generations. Instead of just winning awards, this interview is a way to give back as well. 
And that's why it's so good that you're doing an article for the newspaper. It's another way of getting it out, and sharing, and making it known to others.
These days, with the development of technology like ChatGPT and AI, they're thinking, STEM is great. But fundamentally, we're all human beings. We need our own thinking and our own thoughts and passion and love for life. For example, if you ask AI to generate a poem with perfect rhyme and perfect meter, it can do it in a couple of seconds. What separates that from human writing—something AI can never come close to—is that humanity is so unpredictable. Yes, AI can create passable literature and poems, but there's always a certain machine-like formula or feel to them. Human writing is so spontaneous and unrestricted.
Where is the heart in AI writing? You need heart and emotion. Your piece was amazing. I read that, and it gave me so many questions. So I read it, and I went back and read it again. And I'm thinking, where did Isabelle get this idea? What generated this? Oh, the language is beautiful. So when you read it, you don't read it once. The first thing that blew me away was the topic [foot-binding in China]. I knew that it existed, but I learned the emotions behind it, more than just the history. And the second read, I thought—the vocabulary, the words, were wonderful, and your descriptions. Writing is more than just putting words on paper. It's conveying thoughts, information, and feelings. It's the whole package. 
I actually got the idea because sometimes I just look at random Wikipedia history pages. I happened to look at the Wikipedia page about foot-binding. It had a lot of detailed information. There's so many things people haven't written about. No one ever really stops to think about these things, so that's another reason why we need writers. They go to places people haven't been to or even thought of before. 
That's what I felt when I read your story. Because I learned from that. I did not know the history behind foot-binding from the victim's perspective. I knew about the subject, but that was very one-dimensional. You gave it life. You made it personal.
Thank you! What are your future hopes for the contest?
When COVID came, it was a big bump in the road. We lived through it. I think now is a good time to talk with the teen librarian and get her input. Are there changes she would like to make? Get her feedback, you know, that would keep it fresh and relevant. I want to talk with the teen librarian and ask her what she's noticed and for her suggestions.
I completely agree. I just have one final question. What is the most important message you want to give to students about the contest, writing, or creativity in general?
To pursue your passion. My hope is that there are places available as resources for students to improve and test and fail—and ultimately, move forward. That's what I'm hoping for. This contest is one little tiny part of that. It's just one piece of something to try and learn, take a risk, you know. I hope that there are always vehicles for writers. Places where they can grow in their craft.