A Mosque in Basking Ridge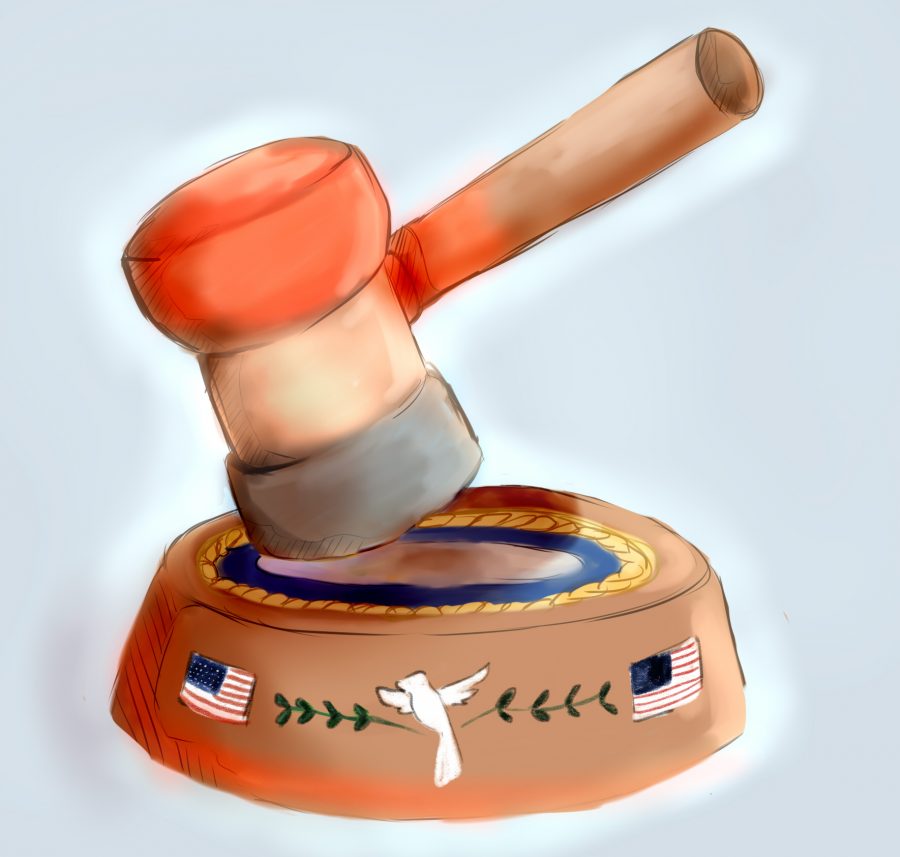 Claire Ho '20
February 16, 2017
On November 22, 2016, the Department of Justice filed suit against Bernards Township for an alleged violation of the Religious Land Use and Institutionalized Persons Act of 2000. The lawsuit follows the Islamic Society of Basking Ridge's (ISBR) purchase of the property at 124 Church Street in November 2011.
The ISBR first began searching for a property to build a mosque on after finding that there was no place in town that was suitable for its needs—such a piece of property must be deeded and dedicated to God, oriented towards Mecca, Islam's holy city in modern-day Saudi Arabia, and consecrated. A mosque must also have certain elements of a mosque that are religiously significant, such as minarets, tall, slender towers. Muzzeins, callers of prayer, call Muslims to prayer from the tops of minarets.
The only available venue in town had been the town community center, which does not meet any of the requirements mentioned above. In addition, the community center also does not provide facilities for wudu, or ritual hand- and foot-washing before prayer, prevents all people attending service from viewing worship leader during prayer, and does not provide for Sunday school for children, which lasts half the day. Furthermore, for traditional events such as Ramadan, which is an observation of dawn-to-dusk fasting, or even daily prayers, the center is not available. For an additional two months of the year, the community center is in fact not available at all.
After the purchase of the property, the ISBR submitted plans for approval to build a mosque (the nearest one had been twenty-five minutes away) in April 2012. The plans outlined the size of the mosque: 4,252 square feet and its components, a prayer hall, a room for ritual hand- and feet-washing before prayers called wudu, a kitchen, and an administrative office. The plans also outlined the 50-space parking lot, two detention basins for managing runoff water from storms, a circular driveway, provided for landscaping that would happen around the property, and met requirements of the Township code.
Upon submission, according to the Department of Justice, the ISBR had been reasonable in expecting that the Planning Board would give it the go-ahead for the mosque, as it had for previous religious buildings and non-religious buildings for assembly. However, in the first hearing and then in the record breaking thirty-eight that followed, the Board proceeded to prolong the process. In December 2015, the Planning Board formally denied approval, citing planning flaws and recently implemented regulations.
Consequently, this prompted the lawsuit, which came with allegations of discrimination in treating the ISBR differently than other religious groups in similar situations, as well as allegations of limiting religion, and imposing unprecedented regulations. Filed in November of 2016, it has already been pending for about two months.
On the lawsuit, Brandon Lu, '18 offers his opinion: "Every time [the ISBR was] denied was because Basking Ridge changed its standards each time and delayed the process."
On the contrary, Meghan Jin, '20, states, "I truly appreciate and am thrilled by our district's steps to further encourage inclusion of different cultures. However, I disagree with the Township's refusal to build a mosque, as I believe that building a mosque would have been another step forward in embracing each others' differences…I hope to see change as our world works to encourage diversity step by step."
It is through different perspectives such as these that the diversity of our town is truly revealed, and it is through these perspectives that we look at this lawsuit that the Department of Justice has filed against Bernards Township.